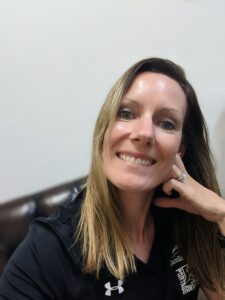 For an appointment, contact: 616-644-1946
How do you reach the next level?
Do you feel stuck and your performance is not improving with athletics, music, career, or life? Do you feel anxiety, stress, or worry when you think about your tasks? Has your sleep been interrupted because of this stress? Do you find you make mistakes and it ruins your day or your performance, which is difficult to overcome?
Sports Psychology and Mental Strength is about valuing who you are as an individual, noticing when emotions feel out of control, and excelling in the next stage in your life. Are you looking to participate in college athletics? Are you looking to be promoted in your career? Is there a big performance coming up? Mental Strength Training can improve sport performance whether an athlete has experience with it or not (Gee, 2010)
What strategies are used?
Understanding emotional intelligence through relaxation techniques, mindfulness, and meditations can prevent the triggers that cause anxiety, worry, fear of failure, and stress. Using progressive muscle relaxation can help you to understand when stress is manifesting in your physical body. You will find calm in tense and stressful situations.
Goal Setting, planning, positive self talk evaluations and reflections are techniques that are used to prevent the onset of anxiety in performance. Analyzing long term goals and developing the short term goals create accomplishment and pride with the work that has been done.
Visualization and Imagery are influential ways to see success. This will be accomplished through videos, creating scripts to read, and visualizing yourself reaching your full potential. 
I am willing to attend your practices or games to gain  knowledge on your sport performance with sport psychology to assist you in reaching your potential. Watching videos of your athletics can also be a tool used to observe athletic performance.
What are some benefits from Sport Psychology and Mental Strength Coaching?
The goal of Sports Psychology and Mental Strength Training is to develop self confidence where you are competent in your field of expertise. You will develop the autonomy to make choices that are best for you and develop a support system. You have the opportunity to be motivated to achieve your goals. You will notice more awareness of your emotions and be able to apply useful strategies to be in control and your best self. "Evidence shows emotions are predictive of performance (Lane et al., 2016)."
Prices
$100 individual consulting (60 minutes)
$50 individual consulting (30 minutes)
$75 individual paid but it's Groups 2+ (60 minutes)