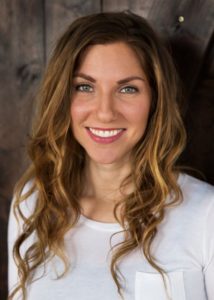 For appointment, contact: 616-730-1465
or allie@rausercounseling.com
Hi, I'm Allie Rauser. I was born and raised in West Michigan and despite moving to Florida swearing I'd never return, the persuasive power of "The Mitten" won in the end. Though I thoroughly miss my winters spent poolside, I have come to embrace the beauty of the four seasons and the many opportunities each bring. I have proudly made West Michigan my home where I reside with my husband, identical twin daughters, and our Boston Terrier.
As a teen, I met a social worker who forever changed my life as I was captivated listening to her stories of the hundreds of lives she'd impacted. The passion with which she spoke was nothing short of inspiring. I knew in that moment social work was meant for me, but had no idea of the amazing journey on which it would take me.
I received my Bachelor of Social Work from Southeastern University and Master of Social Work from Grand Valley State University, and am a clinical licensed master social worker (LMSW) with the State of Michigan.  I am currently working toward meeting the requirements to be a Registered Play Therapist through the Association of Play Therapy.  Along with play therapy, the following modalities may be utilized (but are not limited to):  cognitive behavioral therapy, EMDR (eye movement desensitization and reprocessing), trauma-focused cognitive behavioral therapy, sand tray therapy, dialectical behavioral therapy techniques, interventions based in art therapy, and other various modalities.
Over the past 13 years, I have been privileged to have worked alongside hundreds of children and families in various capacities. I have training and experience addressing ADHD, adjustments to major life changes, anxiety, child sexual abuse, depression, domestic and sexual violence, involvement with the child welfare system, problematic sexual behavior, self-harm and suicidal ideations, trauma, and many other childhood and adolescent issues and disorders.
There are no words to adequately describe the privilege of witnessing the transformation children and families experience as they overcome some of life's most trying obstacles.
What your child can expect:
Children and adolescents often struggle to understand, verbalize, and process their thoughts and feelings during challenging moments, which can result in attempts to communicate needs through problematic behaviors. By providing a safe, non-judgmental, and supportive space, children are able to discover healthy and creative ways to communicate their needs. I meet every child where they are at emotionally and developmentally so they can feel seen, heard, and valued for who they are at each appointment.
I strongly believe a "one size fits all" approach to counseling is not effective, particularly when working with youth. With a child-centered and prescriptive approach, every child's needs are uniquely met utilizing a variety of treatment modalities.
Through the use of creative interventions, my goal is to cultivate a therapeutic environment where youth can:
Discover their inner strengths and build self-esteem
Learn to understand, verbalize, and process thoughts and feelings
Regulate emotions through the use of healthy and effective coping strategies
Develop and maintain healthy relationships
Identify and utilize healthy communicative skills
Process and heal from past hurt and trauma
Confront and replace distorted thinking
Obtain the necessary tools to overcome current and future obstacles
What caregivers can expect:
Parents/caregivers often feel frustrated and at a loss when it comes to their child's or teen's struggles. When one member of a family is struggling, an entire family can feel the impact. As part of the therapeutic process, I work with caregivers to provide insight into their child's struggles, ease frustration, and bring healing to the entire family. Therefore, joint sessions with caregivers, other family members, or the entire family may be recommended.
I would love to help your child embark on a journey to a healthy and fulfilling future, call me today at 616.730.1465 and we will get started right away!