Steven Kreitzer, MDiv, MA, LPC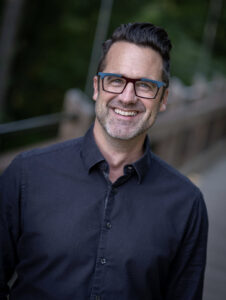 For an appointment, contact 616-315-0445 or kreitzercounseling@gmail.com
Request Appointment/Client Portal
I am passionate about helping adults who struggle with issues such as:
Marriage and family
Trauma
Anxiety and depression
Obsessive-compulsive behavior
Phobias
Guilt and shame
Religious trauma
Sex and porn addiction
Anger issues
Emotional maturity
Life direction
Motivation
I believe progression toward healing is always possible. The ability to heal is not the problem. It is getting the right help and doing "the work" that creates healing. A big part of the healing is feeling valued, understood, accepted, and heard in the therapeutic relationship.
I am also passionate about speaking and writing, addressing such topics as: marital issues, premarital, and how to deal with emotions and thoughts. I am very excited to announce the publication of my life's work on resolving power struggles in marriage, "Compromise: One of the Fastest Ways to Ruin Your Marriage," which is available on Amazon.
Education and Background
I earned a Master's Degree in Counseling as well as a Master's of Divinity in Theology from Cornerstone University. I am a Licensed Professional Counselor (LPC) in the state of Michigan. I am certified in: premarital assessments such as SYMBIS and Prepare/Enrich and sexual addiction. I am also trained (EMDRIA approved) in EMDR, a therapy relieving trauma.
I was a youth pastor for seven years in a suburb of Houston, Texas before I became an LPC. I started my own practice in the Jenison area for two years before moving to a practice in Zeeland, MI called Winning at Home where I practiced for 11 years.
Steven and his wife, Amie Jo, have been married for 25 years and live in Grand Rapids with their two kids, Beckett and Brielle.